B

VeloxPro is a boutique financial engineering and services firm and the creator of BookMap xRay for DTN IQ Feed. The perfect companion to the high quality data provided from DTN, BookMap xRay delivers the only configurable heat map display that visualizes both real-time order flow and live trade analysis information combined with historical depth-of-market (DOM) data. Our unique java-based Complex Event Processing (CEP) engine handles millions of market data updates in real time, showing you exactly how the limit order book evolves over time. This unique perspective enables traders to get faster and deeper insight into live market dynamics and short-term price action.
E

Our investment analysis software ELWAVE is a pattern recognition analysis tool based on the Elliott Wave principle. Generally recognized as the most powerful trading method in existence, yet very complex. Now this is within your reach. ELWAVE will do the analysis for you. Fast, reliable, objective and very consistently! And even better, fully automatic. Apart from its unique Elliott Wave tools, ELWAVE also offers many other tools, Fibonacci, simulation and charting features, which can be used in conjunction with the Elliott Wave analysis to increase its power even more. ELWAVE includes a true Elliott Wave engine with application of every Elliott rule and correct determination and ranking of price swings in the wave degrees where they truly belong up to 9 timeframes deep.

The Ensign Windows charting software is very popular with DTN IQfeed users. Ensign Windows includes the following features: Real-time charting, news, trading accounts, portfolio management, trader chat rooms, options analysis, custom quote pages, dozens of technical studies and line tools, alerts, time & sales, ticker tape, custom programming language, back-testing, user-defined symbols, on-line training videos, and much more. Plus, Ensign Software has the best Software Support in the industry. The monthly software subscription is only $49.95. Visit the Ensign Software web site to download the software and start your FREE trial today.
May Qualify for CME Group Globex Exchange Waivers through DTN IQFeed!
F

Developed by Robert Krausz, who was featured in the Jack Schwager's book New Market Wizards, Fibonacci Trader is a true multiple time frame analysis software package for professional traders. All charts have the capacity to plot indicators on three different time frames, which enables traders see what weekly and daily indicators are displaying compared to their intraday indicators on the same chart, all real-time. Fibonacci Trader works on all markets, stocks or futures, foreign and domestic. There are over 100 indicators and tools, many not available elsewhere.
H
HyperTrader
HyperTrader redefines state-of-the-art with innovative architecture, based on Java, combine the internet technology and traditional technical analysis software flexibility, allow to use Market analysis and order entry are integrated. Click on a Level II quote to enter the symbol and price for an order. Link order entry enabled windows to charts and quote screens for instant symbol changes. You get access to listed markets and send electronic orders to any Trading Platform.
HyperTrader can help you create a strategy and back-test it using historical data, so you'll know how it would have performed over the tested period before you implement it; can automate your strategy to alert you when it's time to buy and sell based on the criteria you've specified.
I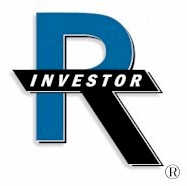 Investor/RT is a powerful trading platform featuring advanced charting and market analytics. Investor/RT has been enhanced and refined over many years to meet the ongoing needs of traders and active investors. Investor/RT's CME-licensed Market Profile functionality is unmatched. The wealth of powerful volume-driven tools and indicators makes it the ideal solution for real-time volume analysis. Advanced capabilities include trading system development tools, backtesting, real-time scanning and trading signal alerts. Investor/RT integrates seamlessly with the DTN IQFeed data service on Windows and Macintosh platforms. Investor/RT versions for after-market analysis using DTN historical data services are also available.
May Qualify for CME Group Globex Exchange Waivers through DTN IQFeed!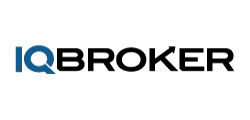 IQBroker is an advanced broker-neutral trading platform with high-end tools for both discretionary and algorithmic trading of equities, futures and FOREX.
Use our FREE Community Edition for research and paper trading, including our industry leading charts as well as portfolio level backtesting and optimization. Once you're ready to go live you'll be able to upgrade to our Professional Edition and start trading with your favorite broker.
Our features for discretionary trading include:
Powerful, highly customizable charts with integrated trading and a huge variety of chart types and bar types, as well as scriptable indicators, drawing tools, patterns, and signals.
Advanced trading tools such as Watchlists, DOM, T&S, News, Alerts and more.
Custom and scriptable entry and exit strategies for semi-automated trading.
Our features for algorithmic trading include:
A portfolio architecture designed for backtesting, optimizing, simulating and executing an integrated portfolio of sophisticated multi-asset trading strategies.
Portfolio level performance analysis that includes more than 70 metrics and dozens of charts.
An extensive, easy-to-use API with over 600 well-documented functions that can be used for writing 18+ different types of scripts using C#, VB.NET or R.NET.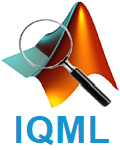 IQML is a MATLAB connector to IQFeed, enabling users to leverage MATLAB's superior analysis and visualization capabilities, with IQFeed's reliable data-feed of live and historic market data for stocks, ETFs, mutual funds, bonds, options, futures, commodities and Forex. IQML can be used for both automated algo-trading and selective manual trading, as well as continuous market data feed.
Simple MATLAB commands access IQFeed's data, in either blocking (snapshot) or non-blocking (streaming) mode:
* Live Level-1 top-of-book market data (quotes and trades)
* Live Level-2 market-depth data
* Historical, intra-day and live market data (individual ticks or interval bars).
* Fundamental info on assets
* Options and futures chains lookup (with market data, Greeks)
* News headlines, story counts and complete news stories, with user-specified filters
* Ability to attach user-defined MATLAB callback functions to IQFeed messages and market events
* User-defined custom alerts on streaming market events (news/quotes/interval-bar/regional triggers)
* Combine all of the above for a full-fledged end-to-end automated trading system using MATLAB
IQML provides a reliable, easy-to-use Matlab interface to IQFeed that works right out of the box, and was optimized for excellent performance, reliability, stability and compatibility.
A detailed User Guide is included, complete with numerous usage examples and implementation tips. A  fully-functional 30-day free trial is available for download.
P

Pairtrade Finder is proprietary stock trading system software used by hedge funds, fund managers and professional traders with buy and sell signals specializing in the highly profitable style of pairs trading. With free data to analyze over 100,000 stocks from stock exchanges all around the world including NYSE, NASDAQ, AMEX, LSE, TSE and ASX you will never be short of unique trading opportunities. Software features include back testing, charting, fundamentals, audio alerts and many more to significantly enhance your trading.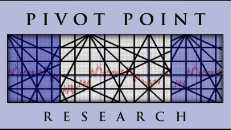 Gann Grids Ultra Master's software
Most application featured within our software were discovered and used by several of the most famous and highly misunderstood forecasting masters of the past, such as WD Gann, George Bayer, RN Elliot, and many others.
The Gann Grids Ultra Master's charting software released in 2019 is a computer program which allows its users to test many of the master's unique and unorthodox Astro, overlay and cyclical methods on screen with the simple click of a button. Our unique and specialized tools were developed to help research and test only the highest percentage worthy single system each had to offer, Thus allowing its users to set up forecasting models on most stocks, commodities or index of choice on a large number of harmonically perfect grid chart sizes just as the masters had done by hand so many  years earlier. Days, weeks or even months of forecasting research can now be completed in just seconds with our new, improved and impressive version of Gann Grids.

PriceSquawk Audible Market Technology adds another dimension to the market as you know it, immersing traders in a real-time audible market environment. You can hear buyers lifting offers, sellers hitting the bids, how aggressive they are, and the resulting price action. Listening to the market improves trading performance, enhances your pattern recognition skills and accelerates the learning curve for market intuition through constant audible market exposure. By just listening, traders can constantly monitor the order flow, price action and pace of the market. PriceSquawk can be configured as an audible market tape, bid /ask strength meter and order flow alert tool across multiple markets, freeing up monitor space and providing flexibility to move around the trade desk.
Q

The development of successful trading strategies generally requires data for analysis and backtesting. QCollector will download data from IQFeed and save it to files on your computer in ASCII text format or MetaStock data format. This data can then be loaded in programs like Microsoft Excel for further analysis. Save daily, intraday, or time and sales data and build up your own database. Schedule downloads automatically or update your data files in real-time with QCollector timed updates.

"Quantower is a multi-asset, broker-neutral trading platform that helps to make smart and confident decisions. A wide set of professional features, in addition to the constantly growing list of supported brokers and data providers, turns Quantower into the universal and powerful instrument for various asset classes and trading strategies. Quantower was founded in 2017 by the team of FinTech experts."
Artem Topol
Send an email: info@quantower.com
Visit our website: www.quantower.com

QuoteIN uses the latest advances in real time data technology from Microsoft to turn Microsoft Excel into a powerful trading tool with performance levels comparable to the best stand alone quote applications while keeping Excel's flexibility. Depending on your particular needs you may use it simply through wizards that create preformatted sheets or by fine tuning market data together with your calculations at the formula level. Support for Level 2/Market Depth , intra-day, options chains, options pricing are all included.
S

Seer Trading Platform allows users to build, backtest, optimize, debug and auto-trade their own trading system. The trading system can be built using a wide range of inbuilt technical analysis indicators or you can construct your own. Seer contains one of the worlds fastest backtesting engines and is able to perform true portfolio backtesting, use multiple time frames, use multiple systems while applying advanced risk and position management. Once a user is happy with their system Seer is able to deploy the system against a real-time feed and brokerage account for full stand alone automatic trading.
May Qualify for CME Group Globex Exchange Waivers through DTN IQFeed!

Sentient Trader
The Sentient Trader – Hurst Trading System is technical analysis software that predicts Hurst Market Cycles that are present in all instruments, i.e. Forex, Stocks, Commodities and Futures. The software generates Trading Signals in real-time, based on all of JM Hurst's Cyclic Principles. It is the first ever system, which enables traders to maximize their trading profits, using Hurst's most advanced analysis techniques. Sentient Trader is available as both an EOD and Intraday version.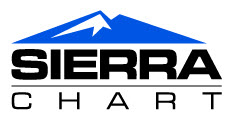 Sierra Chart is a global leader providing a professional Trading, Real-time and Historical Charting, and Technical Analysis platform for the financial markets. You have the ability to trade directly from the charts, the Trade window, and also use our exclusive ChartDOM (TM) which provides advanced and customizable order entry on the charts in a traditional price ladder format. Sierra Chart has advanced chart-based order entry which allows you to enter and modify orders with precision directly on the charts. Sierra Chart has numerous chart types from simple to advanced, technical studies and indicators, and drawing tools. You can create your own custom studies, indicators and systems using the Sierra Chart Advanced Custom Study Interface and Language or the built-in Excel compatible Worksheets. Sierra Chart is widely known for its solid, open, and highly customizable design.
May Qualify for CME Group Globex Exchange Waivers through DTN IQFeed!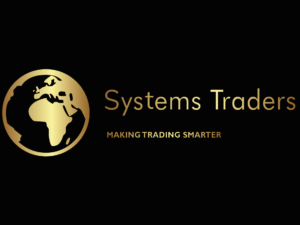 SystemsTraders was founded by Frank Birch with the goal to streamline trading plug-ins and make smarter systems.
Three years on we have released two in-house products tailored for the Forex market and have more products ready for release; which have been designed for various markets and trading styles. We are proud to be the biggest third party reseller of Nirvana Systems products in Europe and work with companies such as Stocks & Commodities Magazine and MetaStock.
T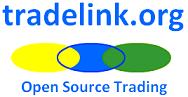 Open Source software with one interface and execution through 15+ brokers. 10 microsecond execution, up to 1 million ticks/second back-testing and support for 4 asset classes (futures, forex, options, equities). 25,000+ installs and 500+ developers.
May Qualify for CME Group Globex Exchange Waivers through DTN IQFeed!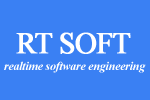 Access IQFeed's real-time and historical quotes in your ASC Trend, Metastock Professional or Tradestation 7.x/2000i using either our MetaServer RT or OnDemand Server products. Eliminate data collection problems in TradeStation, MetaStock, ASC Trend.

TradeSharp
TradeSharp is a broker neutral Algorithmic Trading Platform with the ability to quickly automate rule based trading. TradeSharp has been built using the .NET platform and Traders can code their strategies using C#, which can then be optimized and executed in real time for different asset classes.
May Qualify for CME Group Globex Exchange Waivers through DTN IQFeed!

TRAFiX is a state of the art broker-neutral technology provider offering EMS, OMS & FIX Network solutions built on a scalable, low latency, high performance enterprise architecture designed specifically for the functional & regulatory demands of today's Financial Services Industry.
U
The Updata Analytics platform has been widely regarded for many years running on top of leading market terminals including Bloomberg, Factset and Thomson Reuters. The software is four times winner of Best Technical Analysis Platform awarded by Technical Analyst Magazine. Updata plugs into over 50 different market terminals, trading platforms, datafeeds and databases with more services being added all the time. With this wide range of compatibility, users can conduct more advanced technical analysis, utilise powerful scanning and alerting and write and run trading strategies. Updata comes with over 1,000 pre-written custom indicators and trading strategies.
May Qualify for CME Group Globex Exchange Waivers through DTN IQFeed!
W

Use neural nets, price forecasting, and an amazing array of proprietary indicators in your own trading. Once accessible only to select CTAs and floor traders, these tools are now available to private traders for their own use. Check out our testimonials page and see why professional traders use Wave59 as their charting platform of choice. Try this program free for 30 days, and we guarantee you'll never want to go back to your old trading software!
May Qualify for CME Group Globex Exchange Waivers through DTN IQFeed!
WealthLab 7 is a complete rewrite, addressing and improving our backtesting engine, and leveraging the 20 years of experience we've had developing trading software. Combined with a modern UI framework, Wealth-Lab 7 sets up the groundwork for the next 10 years of the platform." WL7 is more than just a facelift. The backtesting engine, the heart of the application, received a transplant. Unlike its predecessor, Version 7 runs backtests – analyzing results of simulated trading using programmed strategies on historical data – on a bar-by-bar basis and in parallel on entire portfolios of instruments. This gives traders unmatched flexibility to build and test strategies that are true-to-life, the goal of all simulations.
While non-programmer traders can employ strategy building blocks, drag-and-drop indicators, and manual drawing objects. A simple buy/sell trading strategy is created as soon as you open the design surface and dropping in just one or two condition blocks completes a real trading strategy.
Sophisticated analysts will find relief that Wealth-Lab 7 is built on modern .NET Core 3.1 and comes equipped with a C# language editor and more than a dozen Application Programming Interfaces, or APIs, which let programmers add analysis tools and other app customizations.
Wealth-Lab 7 has a number of innovations such as automatic trendlines, a Candlestick Genetic Evolver extension, and even survivorship bias-free backtesting. Survivorship bias occurs when analysts backtest stock indexes based on their current constituents, the survivors, while ignoring components that were removed from the index historically, most often leading to inflated hypothetical returns.
WL7 supports futures, forex, cryptos, stocks etc. from markets around the world and of course the data from IQFeed.

WinTrend is providing high quality Real-time and Historical Charting and Technical Analysis for the financial markets. Supports all types of markets: stocks, futures, indexes, spreds, currencies and options. WinTrend has a very large set of indicators, studies and drawing tools. You can create your own custom indicators and systems using the built-in scripting language or create custom studies using free Microsoft .net competitive compiles. Or use ones developed by other WinTrend users and developers. It is extremely fast with unbeatable speed in all areas. Whether you are a short-term trader requiring real-time intraday charts and advanced trade functionality or you are a long-term investor requiring only simple charts with basic trade functionality, WinTrend will do what you need and is affordable! WinTrend is being continuously improved and expanded. Come and join us and be a part of our growing community.
X

XLQ is a stand alone C++ application, which delivers live, intraday and historic worldwide stock market data for use in xlq, xlqCompanion, MS Excel or via other programs or programming languages through a COM interface. More than 250 formulae available. XLQ allows you to maintain a portfolio or perform personalized in-depth stock analysis the way you want, in the format you want and with the tools you want.